We opt for the best pathways to satisfy your company
NEARCO LTW offers customized transport solutions to meet customer needs.
Full loads of tractors or articulated trailers throughout Italy. NEARCO LTW provides a driver to its customers and an equipped vehicle as needed.
All NEARCO LTW vehicles are curved, featuring rear, side and roof (cover/uncover) loading/unloading systems which are hydraulically actuated
We also offer transport solutions for a limited amount of packages or that would not require a dedicated vehicle. In this case, NEARCO LTW's organizational structure examines the most efficient way for shipping while ensuring goods are transported safely within the customer's time frame.
NEARCO LTW performs cost-benefit analysis with its customers to satisfy even the most ambitious expectations.
Get a quote now and our staff will find the best solution for you.
NEARCO LTW guarantees shipping is performed in full compliance with current regulations to safeguard the customer's interests. We are constantly updated thanks to industry associations and keep our customers informed.
Your goods are covered by a travel insurance
Our customers can secure the goods transported to their actual value.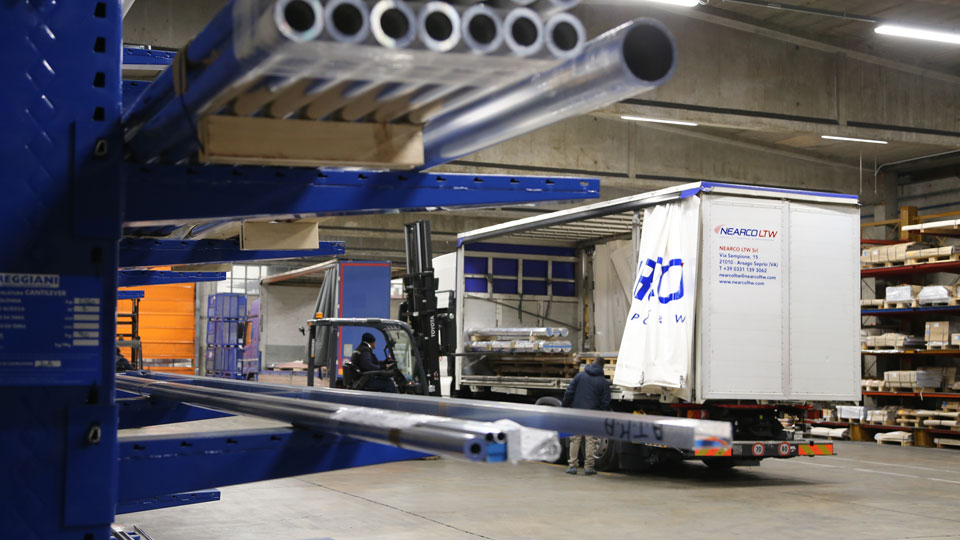 Headquarter
Via Manzoni, 17
21013 – Gallarate (VA)
Operating Office
Via P. Togliatti 3,
21010 - Cardano al Campo (VA)
Via Sempione, 15
21010 – Arsago Seprio (VA)
Feel free to contact us if you have any questions on our services or for a specific question about our logistic services.
+39 0331 139 3062
nearcoltw@nearcoltw.com
Email us using the form provided to get a quote or call our office using the telephone numbers provided.
NEARCO LTW Srl
P. IVA 03554810121